Back to School Sale – Up to 15% Off
All Items 7% Off Code: BACKALL
Custom Sex Doll Promo Code:
9% Off on $500+: BACKC500
11% Off + Free Jelly Breast on $1000+: BACKC1000
13% Off + Free Jelly Breast on $1500+: BACKC1500
In-Stock Sex Doll Promo Code:
11% Off on $500+: BACKS500
13% Off on $1000+: BACKS1000
15% Off on $1500+: BACKS1500
Offer valid until Oct 8, 2023
Ultra Realistic Sex Dolls in canada
Welcome to the world of Ultra Realistic sex dolls, VSDoll.net. If you are looking for quality sex dolls, you have come to the right place. VSDoll is one of the world's top suppliers of "TPE Sex Dolls" and "Silicone Sex Dolls". We know what you want when you shop for a quality sex doll, and we have a huge selection of lifelike sex dolls for all of you.
Currently, for Canadian customers, we have two types of sex dolls for you to choose from.
Ready-to-ship sex dolls: These dolls have been pre-made and shipped to our Toronto warehouse – So you could enjoy 3-7 Day Free Shipping & Duty-Free. These product titles were ended with "CA Stock". She will arrive in 3-7 business days after your order is placed, and she will come exactly as pictured with the wig and built-in vagina.
Custom Sex Dolls: These dolls are made-to-order. They will be shipped from our China factory after it is completed to your order request. You could customize 20+ features on our custom sex doll page. We will ship it using UPS or FedEx. The shipping fee will be $350 – $500 depending on the package weight. BTW good news is you do not need to pay import duties or GST because we have already prepaid for it 🙂
At last, I wanna you know our website currency is USD only and it is because we always set the same price for all customers in all countries, no matter where you are from, buying our dolls will be the same price. So you will see all the products are priced in USD. Still have any questions? Feel free to contact our 7/24 online service, we will reply soon 🙂
To be More realistic in every detail
Our goal is to create the best real doll for all of you and make your dreams come true. Whether you are looking for a TPE or Silicone doll, life-size girl or mini petities, we are your #1 choice. In love doll field, we offer the richest realistic functions and keep to develop more, as well as the largest selection of accessories. Our team will ensure to provide you with the best customer experience to keep you updated throughout the whole before and after-sale process.
Photos Shared By Customers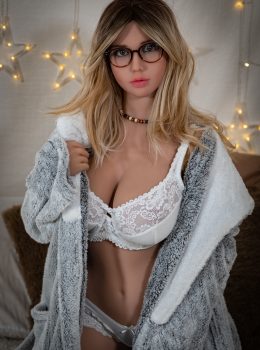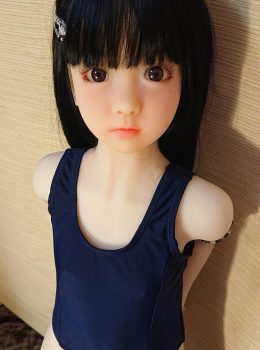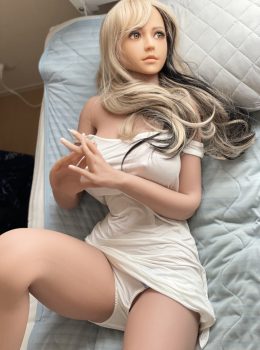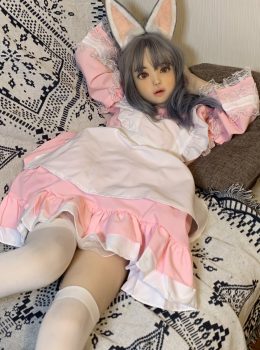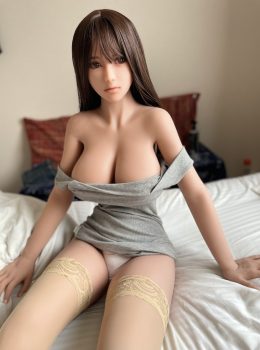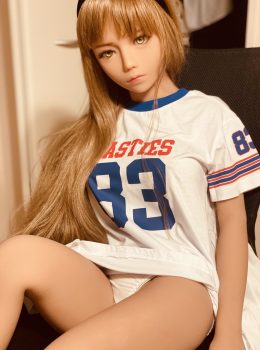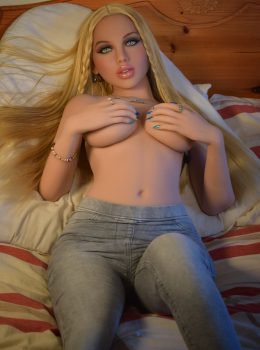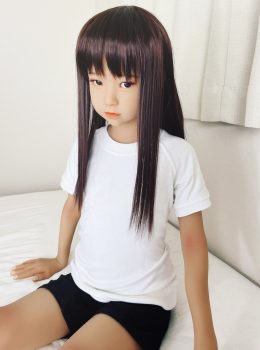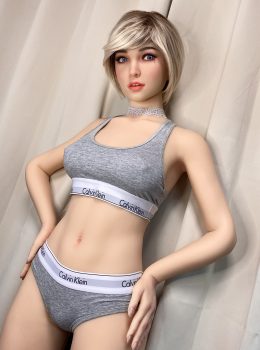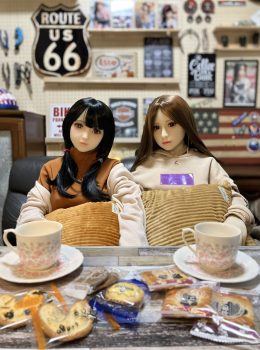 Don't just take our word for it - See why They love VSDoll
"I wanted to leave a review about VsDoll.

Im so happy i finally just ordered I thought well like my credit card will refund me if something happens and i ordered this is a great place to buy a doll in fact was way fast shipping (3 or 4 days for mine) also prices are way better here for the same doll. I ordered on a thur or fri and fedex was here on monday. So dont listen to the idiots haters on those doll buying recommendation websites telling you that you have to spend $2000 or more to get a doll or that it will be low quality (my doll is actually super nice). I think they either got/get money from the sites that they are recommending or just the type of people that go around talking bad all the time about people and stuff. Im a true blue real buyer and this was where i got mine the customer service is friendly and will help you if your unsure about anything. I got a small doll bc my current housing but i will be getting a tall big booba doll from VsDoll when i move and get some cash saved. So ye i highly recommend you buy here you can be sure its quality and some of the best price"
"This was my first complete doll I bought.

I placed the order and sent the payment, I received an email from VSDoll that now I had to wait for the factory photos that they make to your doll, a few days passed and I finally received them, it was already "created" and I gave the ok to the photos. They told me that the shipping time would be long, they gave me the option of premium shipping which would be faster with an extra cost, I didn't want to wait so long so I chose the fast shipping to have it now. And here she is sitting on the bed, she is my first doll but I'm glad I chose her, the doll is beautiful, the silicone head with custom makeup, with realistic blue eyes, she looks like she is really looking at you! and the body is very well done, now to enter the world of buying clothes hahaha."
"I Love Her!

My Mikoto came in yesterday and so far I'm very satisfied! She's so cute and I enjoyed cuddling in bed sleeping next to her! She feels realistic and hugging her feels like you're hugging a real person. The only problem I have so far is that the TPE material does stain so I highly recommend purchasing stain remover especially if you plan to dress her because some clothing dye WILL get on her skin. Other than that I'm enjoying the product so far and can't wait to have some fun time with her! ;)"
"Dream girl

She arrived yesterday afternoon so got her uncrated late. After dressing and placing her in my bed for my first morning encounter, oh my what a morning we had! She has amazing soft perky breasts the most incredible vagina and to look upon a face that is truly a work of beauty completed my dream come true. I'm glad I didn't cheap out and go for anything else! She's worth every dollar. After all she's not something I'm only going to keep for a few weeks and than discard. My service was great and all my concerns and questions were handled so professionally by Sab I couldn't be happier. She is the kind of person that takes as much time as needed to make sure your questions are answered and you feel a real personal desire on his part to make you feel comfortable with your purchase. Thank you for helping me with my dream girl I definitely will be make another purchase from VSDoll in the future!''
"Perfect companion

She will never sue me, she will never seek child support, she is always ready and she is very pretty. Very realistic feel. Obviously not like a woman, but pretty damn close during the act. VS Doll has done an amazing job in the construction. Maintenance is a helluva lot easier and cheaper than a gold digger. And maintenance is KEY! VS Doll gives you detailed instructions on how to take care of your investment. This one was an in stock doll. I went ahead and ordered a custom doll. Reason being, if the basic doll is this nice, the custom doll should be awesome. I'll let y'all know in about six weeks."
"Very good thank you

When I receive Catherine I was nervous, I was afraid she wouldn't look right being 3'3" I've seen some online that just didn't look right the body was disfigured not proportion right. BUT when I got her she was as cute as the pictures, small body with nice boobs not to big but perfect for her😍 Her vagina and butt and mouth feel amazing no complaints at all, I think I'm in love 🥰 I like dressing her up in sexy clothes, she fits very well at age 4 clothes to help out others."
"AMAZING EXPERIENCE!

Far better than expected. I was speechless just looking at her for the first time. Her beauty is stunning. I ordered the jelly breasts and WOW! They are so much fun to play with. I like this doll so much that before she arrived I bought a 2nd one, a twin! A remarkable creation from very highly creative people. This is a really great company. You can buy with confidence because they are trustworthy, kind and have excellent communication skills. They try hard to please you. They work 24/7 and take care of every detail or concern. I suggest reading everything on their web pages before ordering and go over your order by email or chat. They will help have what you like with no over selling. They are dedicated professionals, a real pleasure for me to deal with."
"JUST GOT MINE TODAY

Feels amazing, and super soft. The in stock is an amazing option for someone who is a first time buyer. The staff will help you anyway they can. Will definitely order more soon."
"SHE DOES LOOK LIKE THE DESCRIPTION

Was worried as this was the first time I've bought a doll. Seen mixed reviews about vs doll online. I ordered the in stock 3ft/100cm standard edition. Nora is very pretty & a little heavy for how small she is. The joints are a little stiff at first ,but after moving them a bit they become easier to articulate. I will say finding clothing to fit her is kinda difficult, but if you can find something in 5-6T or extra small child sizes it will most likely work. The shipping time from when payment was sent to arrival was 7 days.The box she came in had some Chinese writing on it. If you use Google translate it does say fragile handle with care. If you decide to buy from vs doll I would say go for it. Their dolls are legit and fairly priced. I can't speak about their shipping from china directly to my home as I didn't use that option, but I would imagine it would take several weeks. I personally would only choose the instock option for my country. I plan on buying from VS doll again as I've had a good experience with them."

"AMAZING QUALITY WORTH 3 TIMES THE COST

I have purchased girls from expensive to cheaper. The quality of this doll is excellent. I would compare her to the girl I spent $1600 on. She is so beautiful. It does take almost 2 months to receive her. You know what though. I think that is how they sell a doll worth $1500 to $2000 for $599. So if your worried about the wait... Don't, You buy from VSDOLL and you get the highest quality, most gorgeously beautiful, and the most important. DURABLE... SOFT... 100% THE SAME DOLL as the pictures. In the Love Doll Business, VSDOLL rises above all others and charges the same as the cheap dolls that fall apart and start breaking down the first night. Yet has the Beauty and Durability of a doll 3 or 4 times the cost. VSDOLL IS THE ONLY COMPANY I WILL EVER PURCHASE FROM IN THE FUTURE."

"LOOKING FORWARD TO MY JOURNEY

I am very excited about my purchase of Connie and am looking forward to our journey together. I fell in love with her at first sight. I need to give total praise to Marie for walking me through everything. The comfort and care was amazing. I really wanted to be with Connie, but by the time Marie walked me through everything that enhances Connie, I NEEDED CONNIE. Mae did a great job too, checking on product details and what I needed. She also was very friendly and understanding. Customer service us second to none.. I am looking forward to my travel companion. Sleeping alone is not that great. When I get Connie, I will continue with my review. I am looking forward to many years together...I have notbeen this excited to meet somone since I was a teenager."
"AWESOME!

VSDoll is the first store I have shopped online and buying a very first realistic Doll is an experience. If I ever could buy another doll in the future VSDoll is the place to go. Very friendly and helpful people that works there. The are no regrets buying my Doll Jennifer she is as real as a real woman. Factory did an amazing Job she is really Sexy and very gorgeous! Thank you Marie for your help answering my emails and keeping customers happy!!"
"A+ DOLL HIGHLY RECOMMEND

Very high quality sex doll !! A+ 5 stars , and only 500$ !! Felt very lush , doll was very pretty. Easy to setup and use. One thing is though is that the original doll ordered was supposed to be white with blonde hair. The doll was more Asian / white mixed. However not disappointed, Asian girls are prettier anyway 🙂😁. Would highly recommend and plan to buy at least 2 more dolls in the near future."
"BEAUTIFUL!

This doll is beautiful, surprisingly for the price it's actually a well made doll, I purchased a extra head and would definitely buy again in the future from vsdoll. Customer support is also great, very helpful and nice, Marie is a sweetheart!"
"Fantastic doll!

The doll arrived today. It was wrapped inside the storage luggage case I bought together with the doll. As it is my very first doll ever, I was surprised by how heavy it actually is. But it is superb, very well made and the luggage case is the perfect discreet storage solution. The doll is very realistic (breast/vagina/anus). My milf lady fantasy has been fulfilled!"