Why do you need to dress up dolls?
For many of you doll owners, this can be an essential question. A sex doll is really just a silicone or TPE body that isn't alive. So why bother dressing up? That's because TPE love dolls are more than simply toys created to gratify the owner's sex needs. TPE or silicone dolls are said to represent friendship and affection, which brings them closer to actual people.. So, is it not unusual to buy clothes for your lovely partner?
You may convey your wild thoughts to your doll by shopping for accessories, gorgeous shining jewelry, and lovely outfits. Through its attire and accessories, your doll, in turn, displays its personality and attitude. It's not difficult to express or comprehend if you genuinely value your doll buddy. It's reasonable to say this interaction helped the doll owner and the love doll develop a bond that goes beyond mere sexual attraction.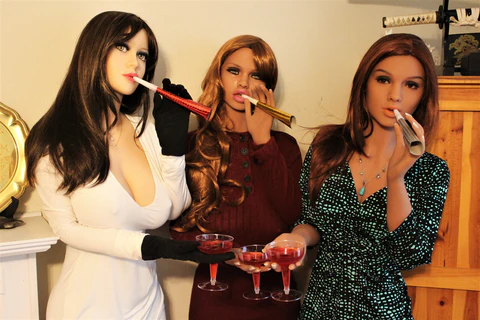 This article presents some simple tips to get your doll dressed up in a rather erotic but appropriate way and fit into your life. At VSDoll, our idea is to help you spice up the romantic equation you share with your doll companion, and we hope you enjoy your doll's new fashion sense.
Get Her Hair Done
So, shall we begin with the hair? A sex doll's look is greatly influenced by the color of her hair. The finest, quickest, and least expensive way to significantly alter your doll's look is to change her hair. A lifelike sex doll's personality may be altered similarly to changing haircuts or selecting a new hair color.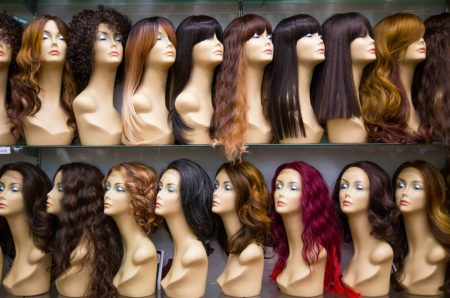 You can pick red or blonde hair for your sex doll's hair color if you want her to resemble a country girl. If you enjoy cosplaying as office or classroom ladies, a sharp bob might give you a bombshell appearance. Wigs in vivid pink, blue, or green are options if you favor young punk princesses. Black is always the best color to choose if you're unsure of what color wig to use for her. Smooth ballerina buns, fake side bangs, standard ponytails, beach waves, tiny braids, and more options are available. Your doll may have any haircut that suits your taste. You'll feel like you're fucking three girls now that you know that changing the wig does makes a difference.
You can view VSDoll Wig series here.
One of the biggest problems when you're shopping for clothes for your sex doll is determining your sex doll's body size. Unlike a real person, taking a doll to the store to try it on isn't very practical. This means it's important to know what size you need before you start. Most sex doll dealers will provide detailed doll body parameters, that is, your sex doll has a specific height, shoulder size, arm size, chest size, waist size and hip size. Always make sure you know the correct size, buddy.
If you have a particularly plump doll, you may want to buy clothing at a plus size store. Sometimes you'll want to buy smaller sex dolls whose clothing may be harder to find. In this case, children's clothing may be more appropriate.
When it comes to clothing, you can consider buying from the following scenarios:
2.1 Daily clothes make your doll look like a real person
To help create a real connection with your sex doll, try choosing "real" daily clothing. For example, dressing her in a pair of jeans and a T-shirt during the day can help you feel like you're in the same bed as a real person when night falls.
2.2 Role-playing
If you have any sexual fantasies and want to fulfill it with your sex doll, roleplaying is the best way to go. You can dress up your beautiful doll companion as a sexy secretary, naughty schoolgirl, horny therapy nurse or perverted sadist. In addition to this, you can also create and replicate porn movie scenes that you often fantasize about. Take inspiration from The Matrix and Suicide Squad, for example, to dress up your sex doll as Black Widow or Harley Quinn for Halloween and Christmas. With so many different characters in a movie, you're never out of ideas.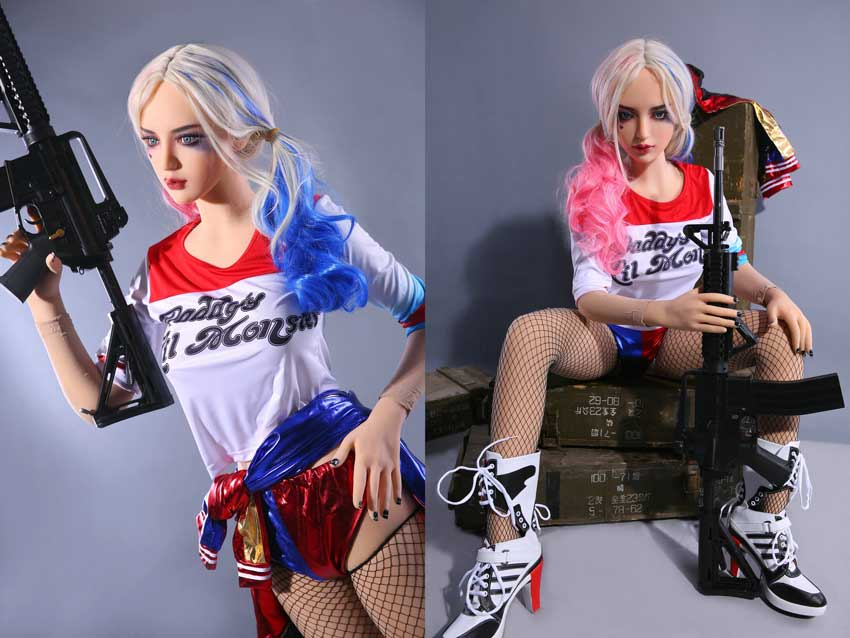 2.3 Other sources of information such as doll forums/Japanese anime/pornstars
Some sex doll lovers have created accounts on Instagram and Tumblr. Those sex dolls look like all the other influencers and they have formed a mature sex doll community. Get your doll a new wardrobe and she can be the next social media star! Despite admiring sex doll celebrities on ins, you can also dress up your sex doll as your favorite porn star. Now, go and turn your love doll into the latest hot Sasha Grey and make her as obnoxious in your bed as she is in the movies.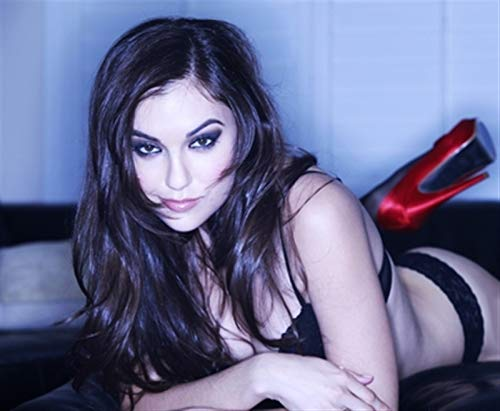 Decorate her with Accessories
Like we said before, dressing up a doll is a lot more complicated than just dressing your doll in sexy, shiny clothes. In addition to the hairstyles and clothing mentioned above, makeup and accessories can also greatly complement the doll's look and style.
Some cute and beautiful necklaces, watches, bracelets, rings will also make your sex doll a happy woman. But, keep in mind that you don't need to buy any expensive jewelry for your sex doll. Also, jewelry should not have sharp edges, as this can damage your sex doll's skin.
Piercings and tattoos are more permanent modifications. Once you've done it, it's impossible for you to reverse. In this case, think carefully before you apply. Both of these 2 works can be done at home, although tattoos require more artistic skills.
Regarding fragrances and makeup, we don't exactly recommend against certain makeup and fragrances, but we do recommend checking that they're safe for your doll's skin. Not everything we humans use is safe for your doll. It is best to avoid using perfumes and similar chemicals directly on the doll's skin. However, silicone and TPE sex dolls are somewhat inert, and a chemical in the fragrance may react with the doll's skin. The best advice is to avoid it. One of the solutions to this kind of problem is to do a sample test on the skin of the doll. If the skin of the doll has no chemical reaction within 24 hours, then go ahead, you can transform your doll as you desire! 
VSDoll also offer you a one-stop shopping chance and you can buy accessories here.
Four Pratical Tips for New Sex Doll Lover
Dressing your sex doll may seem easy, but it can also hurt your sex doll if you don't do it right. Now you don't have to be nervous because dressing your sex doll is very simple. You just need to keep the following 4 points in mind.
4.1 The order of dressing
When you want to put a skirt on your sex doll, you should start with her feet, not the top. Otherwise, it will cause unnecessary harm to her beautiful face. Also, if you must dress your doll from above, do it with the doll's head off.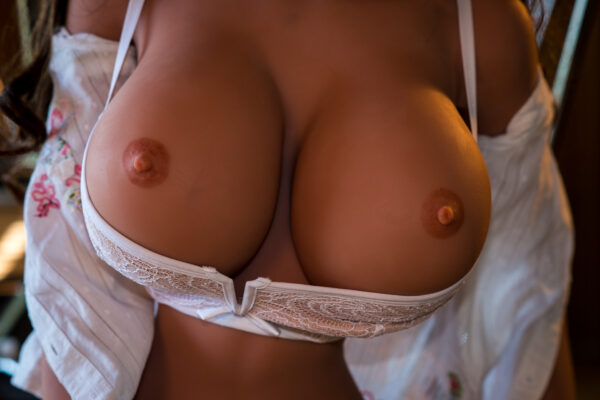 4.2 Avoid wearing tight clothing
If you let your sex doll wear tight clothing, that can be a serious problem. Also, if you leave your sex doll clothed after having sex, that can be a scary thing. Due to the restraining force, tights can crush and damage your doll, or even leave marks on the doll.
4.3 Be careful with her hands and fingers
Many people tend to damage her hands and fingers when dressing up their precious sex doll. You can avoid this dire consequence by covering your sex doll's hands with socks.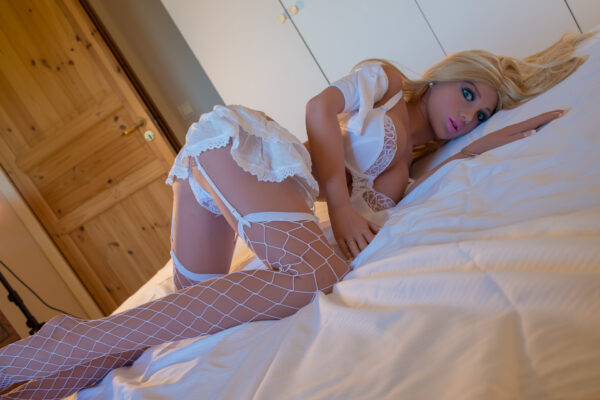 4.4 Avoid fading clothing for dolls and pre-wash sex doll clothing
It is necessary to take all possible measures to avoid stains on the skin of sex dolls. This is why you should pre-wash new clothes. At the same time, newbies dressing dolls for the first time may not know that dyed fabrics can stain your sex doll materials, especially if they are wet or worn for extended periods of time. If the doll's body is unfortunate enough to be dyed, use a TPE stain remover immediately.